Food color markers for sugar cookie decorating

Food color markers for sugar cookie decorating will make your cookies go from 'eh' to 'WOW'.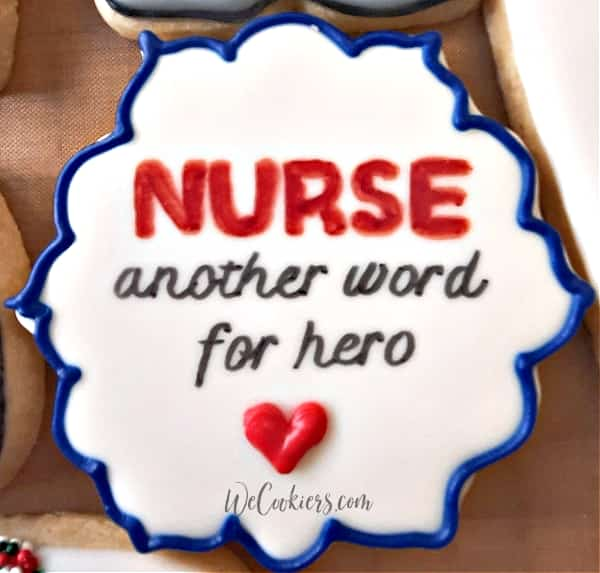 This page features:
question and answer (question and answer on airbrushing too!)

how to use food color markers--video tutorial
making DIY food color markers--video tutorial
Questions and answers about using food color markers
Question: How long does it take the food ink to dry on cookies?
Answer: It depends on humidity. Usually, 2-4 hours, though sometimes up to 6 hours.
Sidenote: if you have a Samsung Galaxy, you can download the app, Galaxy Sensors. It will tell you humidity levels and a lot more. I go to this almost daily. I'm sure i-phones have a similar app.
You can lightly dust the dried icing or dried glaze with that you have used the markers on with cornstarch. Let set for a couple of minutes, then dust off with a very soft brush. You can also place them in a dehydrator or oven with a light to speed up drying time.
Question: Do the food color markers dry out fast?
Answer: No, they seem to last forever!
Question: What ones are the best?
Answer: I have tried 7 brands.
Scroll to the last marker picture to see my most favorite!
Off-brand: I got these at Walmart years ago (yes, they still work like new). You can make either a thin line or use more of the side of the tip for a broader line, though this can be a little challenging.
If you are writing with the tip, it is NOT a fine line but a broader one. Though I do like the soft bristle and vibrant colors.

They also are quite wet so you will want to make sure your sugar cookie icing is very dry. I also found that they can cause a color bleed.
Ateco: These tips are very hard. It seems no matter how much the royal icing has dried, and how light of pressure is used, the tips of these rascals still go through the icing.
However, the colors are vibrant.

Wilton: I see no real difference between the thick food color Wilton markers as the Ateco. The fine-tipped markers also have hard tips. But they are good all-in-all.
FooDoodler: These work fine. They are not my favorite, but okay. These markers have fine tips. I just have to make sure the icing is very dry. To me, they seem almost gritty to write with.
I have also found that the marker tends to dry up faster than others of this size.

Cookie Connection's tweets, ultra-fine tip: I really like these food color markers. Because they are ultra-fine, they are great for eyelashes and very fine detail. Light pressure is what it takes with these. But I still very much like them.

Globalbelly Edible Permanent Markers: I like that these are a nice soft brush tip.
Unfortunately, the colors are not vibrant.
For instance, purple is a very light gray.
The red is a very light reddish-orange.
The yellow is so light you can hardly see it.
The bright leaf green color is a light pea-green with a tinge of yellow.
The black isn't a true black. It's heavily tinged with green.
The blue and orange are the only good ones. Very disappointing.
I buy the Nomeca food color markers on Amazon
Nomeca 10 pc food coloring markers: NAILED IT! These are my absolute all-time favorites! Why am I crazy over them?
the 'ink' seems to never dry up (4+ years of steady use and still going strong)
they have a very soft and flexible brush tip
able to draw fine lines or broad lines
able to color large areas
does not bleed into the icing, even when the icing is not fully cured
 The cons: nothing...I'm pleased to report! :)
These are the set of Nomeca food color markers I get through Amazon...
As an Amazon Associate, I earn from qualifying purchases. This means no cost to you but I may receive a small commission when you click on the link below and make a purchase. 
I am proud to offer you affiliate links.
Why?
When you see one, that means I stand behind that product. I bought it, I love it, and I use it regularly in my own sugar cookie business. 
Because of this, you can be assured that there will be no spammy material/products on this site. 
This image link takes you to the Nomeca markers:
Here is a purse cookie cutter I flipped to a heart monitor. I just love these edible markers! (A coffee mug cookie cutter would work great as well).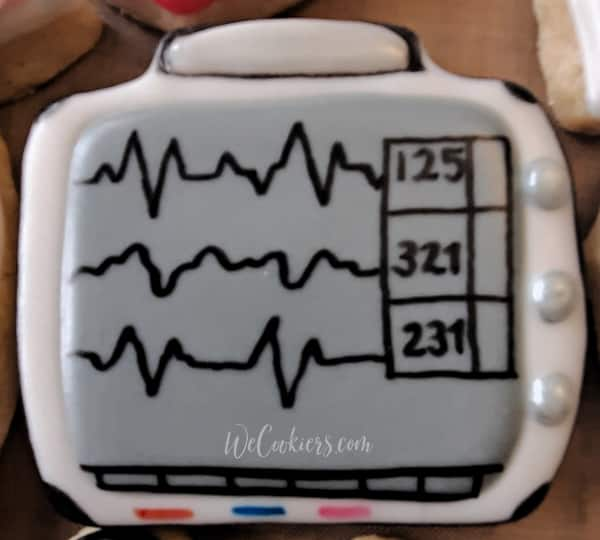 Using food color markers on cookies with a video tutorial
Here's a short video showing examples of how to use food color markers with some of my favorite pens!
Making diy food color markers with video tutorial
If you would like to try to make your own markers for sugar cookie decorating, here's a video I found on YouTube.
I just ordered the fantastix (not an affiliate link) blank pens just now. There is a difference between the brush tip and bullet tip on their website. I ordered the brush tip. I figured the bullet tip would be too wide for my decorating.

I'm excited to try to make one white and some metallic colors!
As soon as I get them, I will be making my video with them and show you if they work for the white and metallics.
Can't wait to get back with the results!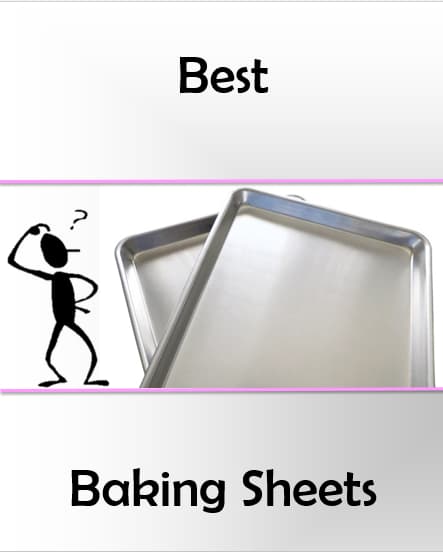 Best Baking Sheets link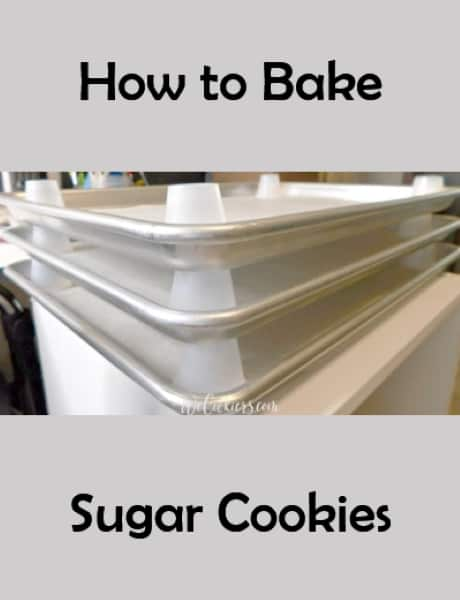 How to Bake Sugar Cookies link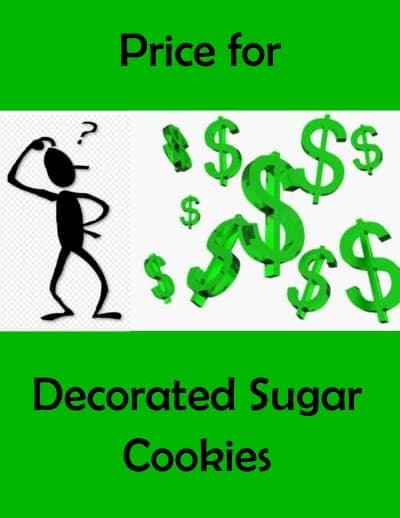 Price for Decorated Sugar Cookies link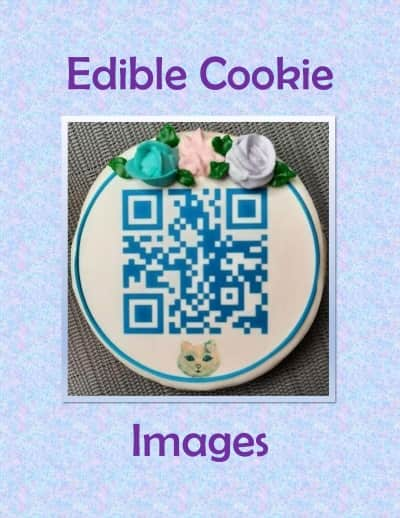 Edible Cookie Images link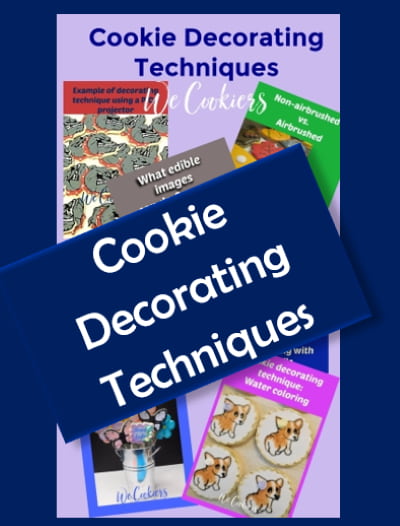 Cookie Decorating Techniques link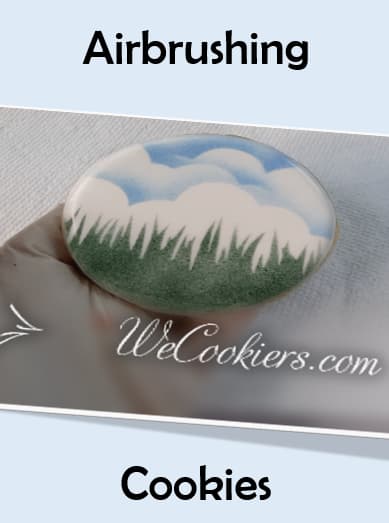 Airbrushing Cookies link
Top of Food Color Markers