Silk Screen Cookie Stencils
Silk Screen Cookie Stencils...what are they?

Silk screen cookie stencils are made from a 110 mesh silk screen material. They are heat-pressed to the cut HTV.
Here are the supplies you'll need, from start to finish to make them for your sugar cookies:
1.       image
2.       cutting machine (Cricut, Silhouette, etc.)
3.       mat for your cutting machine
4.       110 mesh silkscreen
5.       HTV (heat transfer vinyl)

6.       EasyPress, heat press, or iron (if you would like an excellent article on the Cricut EasyPress that will help answer questions and see if it is right for you, Joy, at How Joyful is the go-to)
7.       Teflon sheet, folded
8.       heat press mat
9.       scissors or craft cutting board like a Wescott paper trimmer 
***Bonus video on changing the blade of the Wescott paper trimmer at the bottom of this page!
Silk Screen Cookie Stencils…the Making
Here's a tutorial, step-by-step: (tutorial for the little girl bell bottom jean sugar cookie coming soon!)

I was a bit intimidated at the start, as with anything a person is not familiar with.

It took me about a half dozen stencils before I started catching on.
Here is the very first stencil I made for sugar cookies (we have to begin somewhere, lol).
Applying medium pressure and 300 degrees for 30 to 35 seconds usually does the trick.

I think my biggest hurdle in learning how to make silk-screen cookie stencils was weeding. I'll give you a tip down the page on weeding those a's, e's, etc.
As long as it's weeded properly and the heat is set right, you shouldn't have any problems. It was a little learning curve figuring out the heat and the timing. Too cool it won't all stick together. Too hot and it'll start to melt the stencil.
The steps:
1.       Cut the image on your cutting machine. I have the Cricut Explore Air 2.
2.       Remove from mat and weed image.
3.       Place Teflon sheet on pressing mat.
4.       Place silk screen mesh on Teflon.
5.       Place HTV of a cut image on top of the mesh.
6.       Fold the Teflon sheet over the stack.
7.       Heat press together. (I use 300 degrees for 30-36 seconds on my Cricut)
8.       Cut the extra mesh away.
You can click here to see silk screen decorating on the sugar cookies.

Silk Screen Cookie Stencils…details and explanations

I'll go into the cost and links after the details.
HTV: First of all, I buy the Siser EasyWeed Adhesive. I told you I would give you a tip on weeding those little pieces. This is it, the Siser EasyWeed.
Don't let the name fool you. It is not adhesive at all. It has to do with 'adhering' foil for t-shirts and such. This is my favorite to use because, as the title infers, it is easier to weed around the inside of a's, e's, etc. Those little pieces stay in place much better.
It comes in a 12" x 5 yard (180") roll.
This makes roughly 86, 5" squares. Just think how many sugar cookies that would allow for! Probably a lifetime. 
Silk Screen 110 Mesh:  The mesh comes in a folded sheet that measures 50" x 108". Therefore, it is creased a bit at every fold. As soon as I get time when it comes, I iron it with my EasyPress then go ahead and cut it into 6" squares.
This sheet will make about 150 squares.
That's a lot of silk screen cookie stencils!
Though it takes time, I prefer to have all the work of cutting the HTV and mesh done and behind me so I can grab them as needed.
---
Sidebar
If you watched the video, you'll see I cut all my squares of the HTV and the silkscreen mesh all at once and store them in a plastic container with a lid.
I cut them with a Wescott Paper Cutter. A lot of people do not know how to change the blade and/or scoring tools. Therefore, I did this quick video to show you how, easy peasy!

Link to sign up for the newsletter packed with lots of great things for you: Free download and newsletter

---
Heat Press Mat: Obviously, this mat will go under your heat press. Why not use an ironing board? There are holes and unevenness that could easily distort your stencils and not let some parts stick together. The mat is solid.

Teflon Sheet: Any Teflon sheet will do. It does not have to say 'for heat transfer paper' if you are browsing for the best for you.
When I purchased some a few years ago, there was a company on Amazon that sold a pack of sheets. I bought them for my dehydrator for the cookies and had a few left over. So that's what I use for my EasyPress.
Oh, and you will be able to use the same sheet almost forever!
Cricut EasyPress: I purchased a brand new 12" x 10" with carrying bag and cradle for only $119 with free shipping. I see that vendor is no longer on eBay, sadly. You still may be able to find a new one there cheaper than a department store...hopefully!
There are lots of ways how to make professional cookies, not just silk screening. Check out that link on how to make your decorated sugar cookies above and beyond like no others!

Silk Screen Cookie Stencil…Prices with links
Siser EasyWeed Adhesive--$29.99, Amazon
110 Silk Screen Mesh--$10.99, Amazon
Heat Press Mat--$9.99, Amazon
Teflon Sheets--$4.98, 3 pack sheets, Amazon
EasyPress--depends on vendor (brand new)--eBay (Updated, this is no longer available through the vendor I purchased from, sorry!)

Just to let you know, I do not take orders for custom silk screen stencils. However, there are a lot of people who do. I would start on Etsy if you were needing one. For instance, this person has great reviews and a good ranking: PetitesBoyer. I can't speak on their behalf, it's just to get you searching for someone.

There you have it. That was a lot to cover.
I'm confident this is all the information needed to start creating your own silk screen cookie stencils. However, if you still have questions, just ask. No question is a dumb question! Let's hear you here:

Top of Silk Screen Cookie Stencils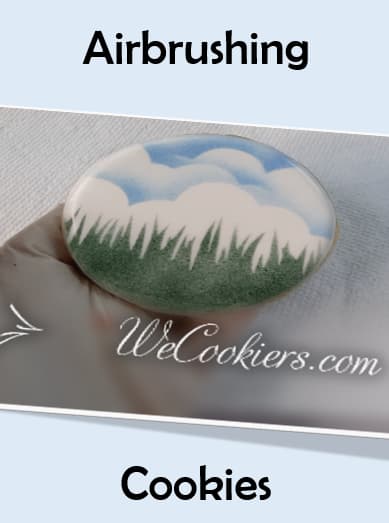 Airbrushing Cookies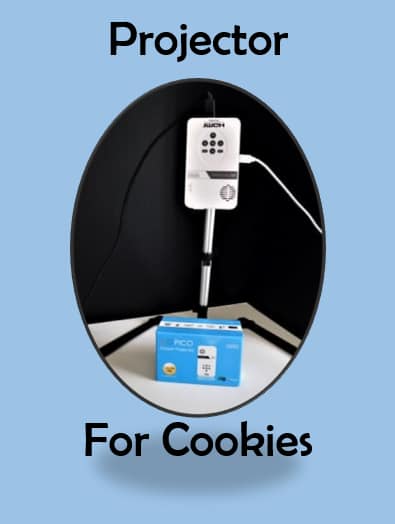 Projector for Cookies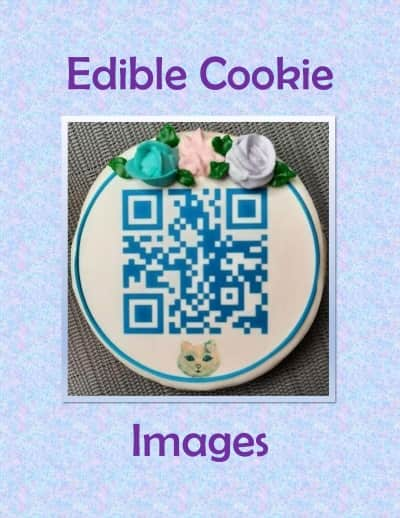 Edible Cookie Images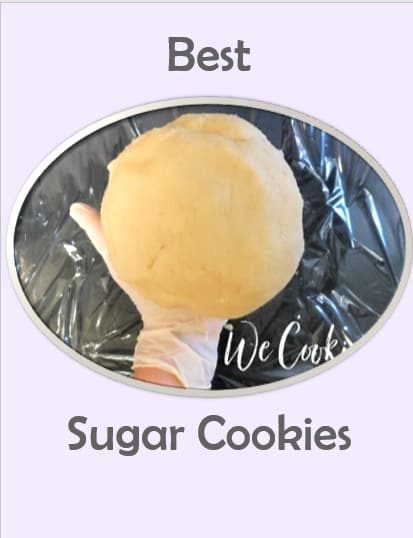 Best Sugar Cookies
How to Make Professional Cookies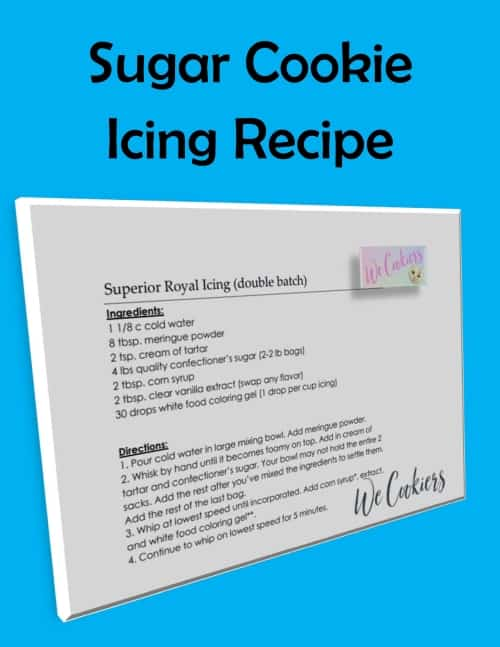 Sugar Cookie Icing Recipe