Piping tips for cookies: where do you start?

Piping tips for cookies. When I first started to decorate sugar cookies, I had no idea where, to begin with, icing nozzles. I didn't even know what a coupler was.
I soon realized there were oodles of tips to choose from. At that time, I didn't even have a business yet. I thought 'I don't want to spend a bunch of money on icing tips without knowing their design'.
I scoured online and found some very blurry charts. It sort of helped, like with the open stars. I did all I could do…
I bought the main styles to see the results. That very quickly grew because you need the same size and style tip for each color you're doing. It's also addicting, lol.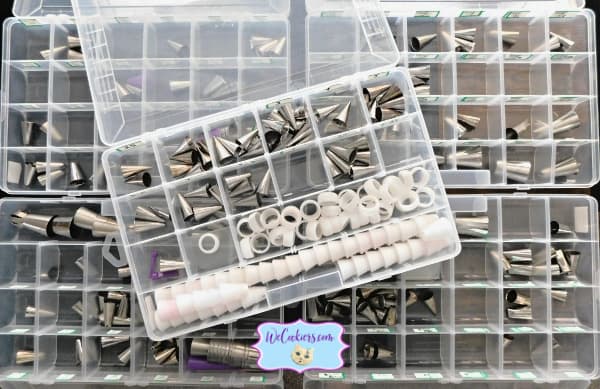 Of course, you first need couplers if you plan to change out the colors or shapes of the tips: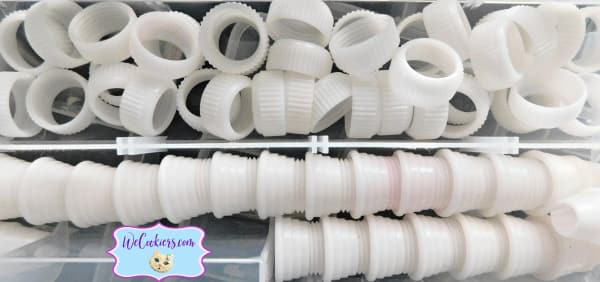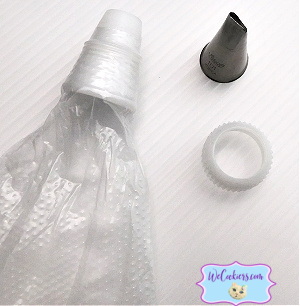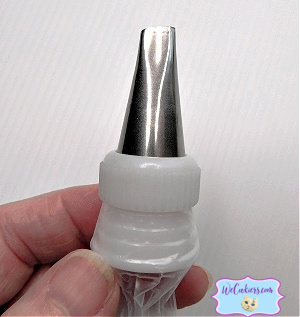 What are the most popular piping tips for cookies?

As a beginner at sugar cookie decorating, I had no idea how to make professional cookies, let alone how to bake sugar cookies.
The first piece of advice: the best sugar cookie recipe and my superior royal icing recipe. Without those, I would have gone nowhere. It was only through good recipes that my business took off.
When I was a newbie, I mostly used the round tips. All I knew how to do was royal icing flooding and just a couple of cookie decorating techniques. Be sure and grab the Royal Icing Tips download so you don't succumb to the mistakes I did. This is invaluable for every decorator!
*I offer a great many of my own tips/hacks on this site. If you would like to have extra knowledge coming from a classically trained chef, Jenn Segal on baking tips, visit Once Upon a Chef.
I practiced a little with the petal tip and found how easy roses were to pipe, at least for me.
Of course, you can't have a rose without leaves, right? Naturally, the leaf tip was a breeze to 'squeeze' (haha).
Here is a video tutorial I made on the 6 main nozzles, putting a piping bag together, how to use a piping bag, and what design each tip uses. Enjoy!
These are the 6 most used icing tips for cookies that come in an array of sizes:
Round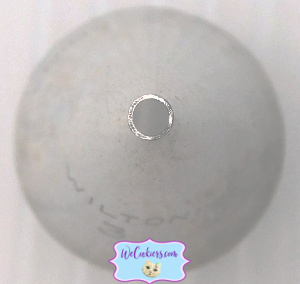 Star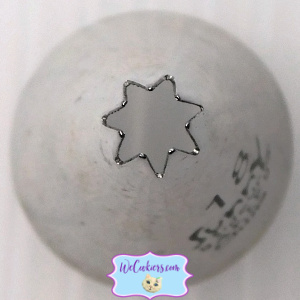 Drop Flower (or closed star tips)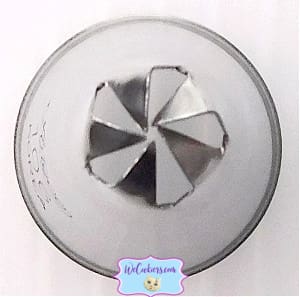 Petal (comes in a variety of shapes)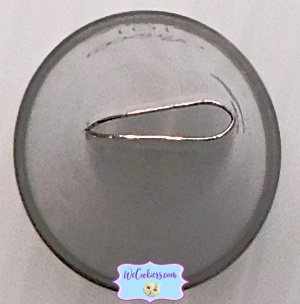 Leaf (comes in a variety of shapes)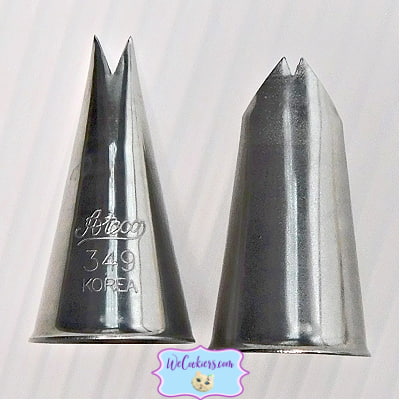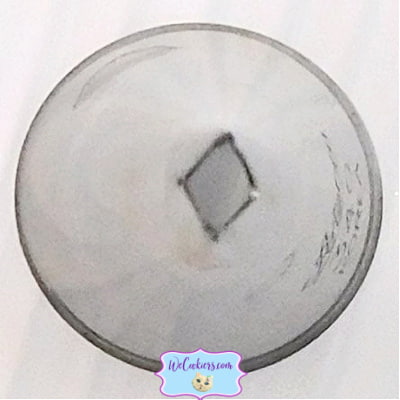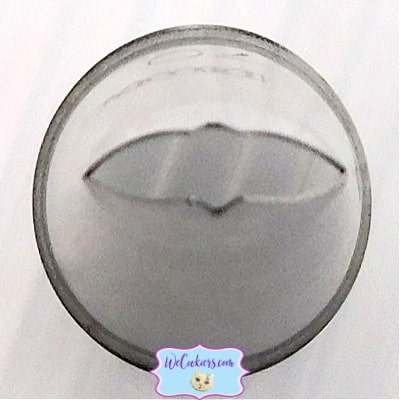 Multi-tip (comes in a variety of shapes)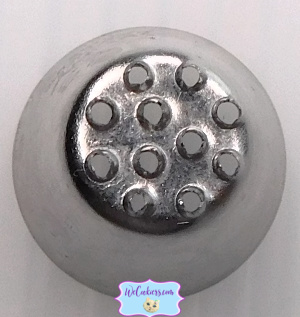 The extra-large nozzles are typically used for buttercream cakes and cupcakes:

To sum this section up, the most used piping tips for cookies are:

-round

-star
-leaf
-petal
-drop flower
-multi-tip (special tip)
Using Russian Piping Tips--and the mini ones! (coming soon)
What designs do these 6 piping tips for cookies make?

Though not all-inclusive in examples,
Round tips—outlining, flooding, drawing lines, making eyes/dots, and writing (sometimes though, I choose to write with edible food color markers).
Star tips—star-looking designs, swirls, and cookie borders. I like to use the star tip when I do unicorn cookies, like this one:
Petal tips—flowers and borders. They come in a couple of shapes. One is curved, like a crescent moon. That one makes flowers like daisies, marigolds, or mums. The other is a straight diagonal line. Those are perfect for roses.
Leaf tips—these add the finishing touches to flowers, the leaves. They come in several shapes, like the traditional 'v' look. I like those the best for roses. Rose leaves are short. The 'v' leaf tip is great for making the sunflower too. For those, use the same tip but continue squeezing and pulling to make a long narrow leaf for them. Like this:
Drop flower tips—these tips make piping flowers in a snap. Just touch the surface with the tip and turn while squeezing the bag. Like this:
Multi-tips—again, there is more than one design
Mostly, though, it's the grass tip decorator's use. Hence, the name. I like to use this tip for graduation tassels or nests for easter cookies with jelly beans.
The beauty is, in these 6 types of piping tips for cookies, the sugar cookie decorating ideas are indeed endless.
All-in-all, what are the most used icing nozzles? Hands down, it would be the round ones. They are so versatile. To make royal icing transfers, for instance, you use the round tips.
Once you become familiar enough with consistencies, you'll find a lot of times, you don't need to waste time with couplers and tips. You will just cut the amount you need off the tip of the bag. This makes so much less cleanup.
'Do I have to buy expensive piping tips for cookies?'…

Where do I buy my piping tips for cookies?
Being the conservative I am, I pick them up at 2 places. 1). Hobby Lobby 2). Country Kitchen Sweetart.com. I personally see no need in buying the $5+ tips. Sure, they are great quality. I just feel like the customer is not going to see the difference at all.
My goal is to give you the best prices to be able to start your sugar cookie decorating business on a budget. Later when your skills develop, perhaps you will want to upgrade. Me, I find it an unnecessary expense. One step cheaper would be plastic tips. However, I find plastic nozzles are prone to leave jagged and uneven icing edges.
If you would also like to learn all about using Russian piping tips, CLICK HERE. I made videos for you there too. (Coming soon!)
Happy piping!
Top of Piping Tips for Cookies

Click on the thumbnails below to view some popular pages on WeCookiers.com: