Want to add a zing to graduation sugar cookies? Make grads feel special with these designs...

Graduation sugar cookies are a huge hit at graduation parties. 
They are not messy like the papers from cupcakes with crumbs and leaving part of the cupcake stuck in the liner. Nope, every morsel of these cookies will be gone fast.
Here is what you can expect to see on this page:
-graduation sugar cookies, with a video--this section
-inspiration
-graduation cookie cutter flips, with a video
-other graduation cookies to offer
Okay, let's hustle into action...
Graduation sugar cookies can steal the show from the prominent and beautiful cake. If you have the right (and delicious) sugar cookie recipe--grab the recipe my customers crave for free--grads will eat these cookies up like lightning!
Here is my fun video of graduation sugar cookies for a girl. Enjoy!
Let's get you my SUPERIOR royal icing (also called sugar cookie icing) if you haven't already downloaded it already. Once you make it, you will see why it is superior to other recipes. It outlines, floods, and makes fine details and flowers that hold their shape perfectly. Once the icing is dry, you can stack the bagged cookies, and even ship them!
If you want an alternative to this icing, I tried several glaze recipes online. One that stands above the others is this one. I've made it also into a free download for you. When I have to make icing due to allergies, this is the one I now use.
Do you have winning graduation sugar cookies? Celebrate with these inspo cookies
These cookies below were created using edible cookie images of the old cars and the local bulldog mascot on the diplomas and caps.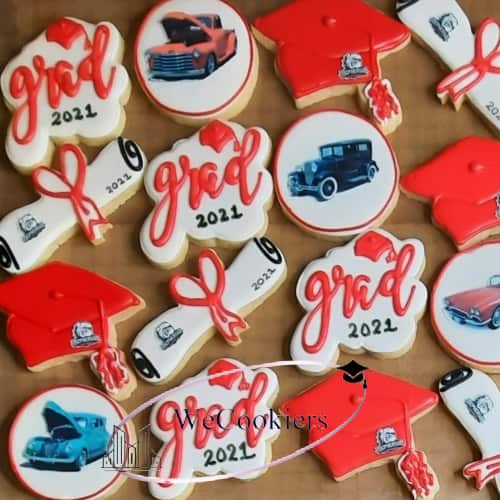 With these delightful graduation sugar cookies, I used an airbrush for the footballs and a cookie projector for the writing. See the cookie projector I use here, with the pros and cons.
For the fine writing, I used edible food color markers. I wrote a page on a 7-comparison test of different markers. See it here.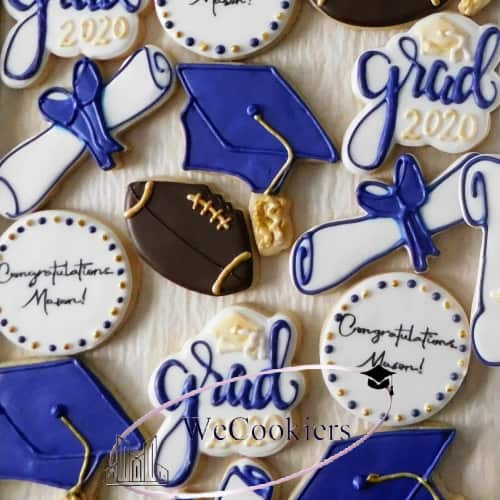 I'm crazy about the Nomeca brand edible markers. I'm literally in my 5th year of using the original set I bought through Amazon. It's crazy. So well worth it, as well as very affordable for 13 long markers! 
As an Amazon Associate, I earn from qualifying purchases. This means no cost to you but I may receive a small commission when you click on the link below and make a purchase. 
I am proud to offer you affiliate links.
Why?
When you see one, that means I stand behind that product. I bought it, I love it, and I use it regularly in my own sugar cookie business. 
Because of this, you can be assured that there will be no spammy material/products on this site. 
Here's the link to these great markers:
These yellow graduation cap cookies were piped with just 3 decorating tips, including the flower! Airbrushing was also used.
In all my years as a professional sugar cookie artist, I've concluded that the three main pieces of equipment that are an absolute must for decorating are a cookie projector, an airbrush system, and an edible image copier. They help take your ordinary cookies to pro-level instantly.
Customers have become quite astute when looking for cookie decorators. They have come to expect the artist to have decorating equipment like these. Afterall, it shows quality and professionalism.
If you have been thinking about purchasing these items, be sure to click on these links for further reading:
-airbrushing sugar cookies (your questions answered)
-projector for cookies (pros and cons to the one I have)
-edible image copier (Q&A with a breakdown of my experiences)
Airbrushed gold background and piped maroon color
Want to cause a stir with these flipped graduation sugar cookies?
If you are a free member of WeCookiers, then you see in my monthly periodicals in your email that I love cookie cutter flips! Here are 3 graduation cookie cutter flips with a video tutorial under the text below...
1. On the wedding dress, after it is cut out, simply cut off the wider part of the skirt on both sides. You won't need to cut off much. Use your imagination for decorating. These tassels are the first thing that popped into my mind.
2. After the engagement ring is cut out, turn it upside down and cut off a sliver of each side by the diamond, so it doesn't stick out. Decorate the balloon with their graduation colors. You can add a name, year, congrats, etc. on the balloon.
3. This one will be morphed. Take a band aid or stick cutter. Cut out the shape. Take a mini pentagon cutter and cut out a cookie. Take the pentagon shape and cut out the top of the stick cutter. From here, slightly wet the inside edges OR the bottom edges of the pentagon. Put it together like a puzzle. Make sure the edges touch well but do not distort the shape. The water will react like glue when the cookie is baked.
Bake them on the Best Baking Sheets.
Flood them perfectly with Royal Icing (or glaze--free download)
Decorate with your own creativity!
Make sure to get a free copy of my hack list for royal icing so you do not make the mistakes I did. This is an exhaustive list that I am presently offering for free with no sign up. It will be added to my shop before long so grab it now on Royal Icing Tips.
Other graduation cookies ideas...
Here are some cookie ideas you may not be thinking of for grad orders:
The beauty of my sugar cookie recipe is that it is versatile. Make whatever flavor of emulsion you have. They turn out fantastic EVERY. TIME.
Have a variety of flavors made up of cookie dough discs. Cut out so many of each flavor and decorate them. This takes more work, so of course you will need to charge the customer more accordingly. If you do this, make sure the flavors are separated too. This alone will bring you in more $$$.
Are you charging what you are worth? Find out on this page: Price for Decorated Sugar Cookies.
Have you ever made those lovely French macaron cookies? Mmmm, yummy! 
Okay, I confess, I have never given these a go. But I do find them delicious! If this is up your line, perhaps you could offer them along with the graduation sugar cookies. Those little rascals are so popular and always a hit as well at parties. You could offer a mix of both! Did I hear cha-ching again?
I said I had never made them before. However, oh the blogs I've read and the videos I've watched! 
One person I like following is Mimi with Indulge with Mimi. She has a superb page about making professional French macaron cookies. Check it out here if you are interested: https://www.indulgewithmimi.com/the-best-macaron-recipe/
Father's Day is around the corner. Hop over to my page on creative ideas with cookie-cutter flips to celebrate him. Video too included. 
Tap on Image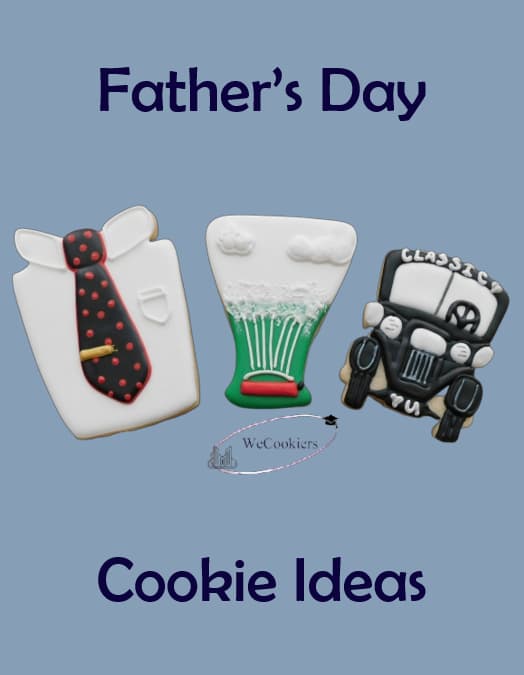 Have you seen these pages?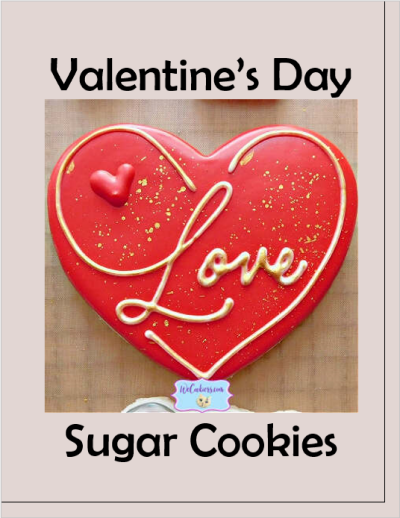 Valentine's Day Sugar Cookies link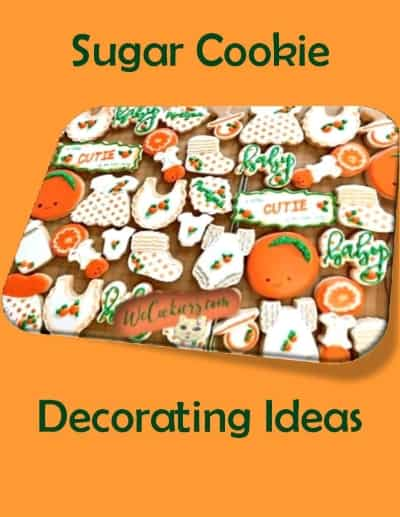 Sugar Cookie Decorating Ideas link
Back to the top of Graduation Sugar Cookies
Click or tap on the images below. They will take you to WeCookier's most popular pages on Google right now: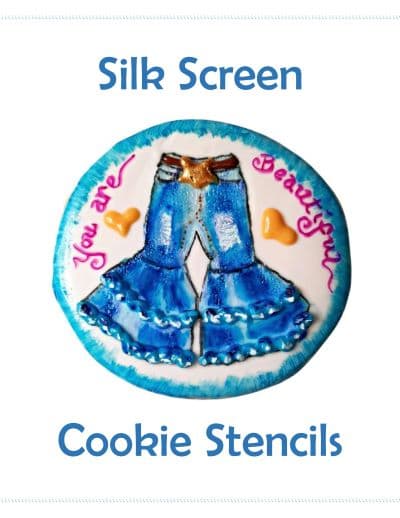 Silk Screen Cookie Stencils link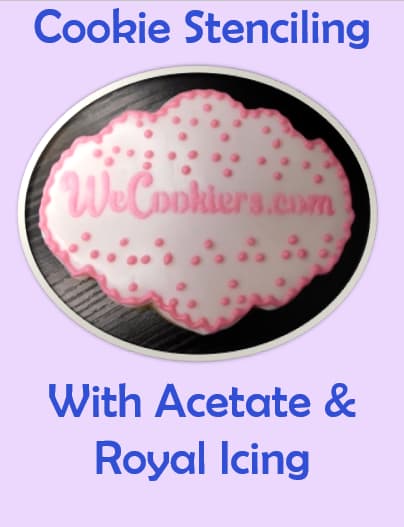 Cookie Stenciling with Acetate and Royal Icing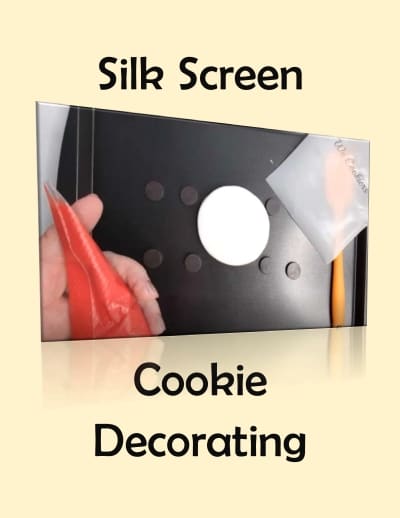 Silk Screen Cookie Decorating link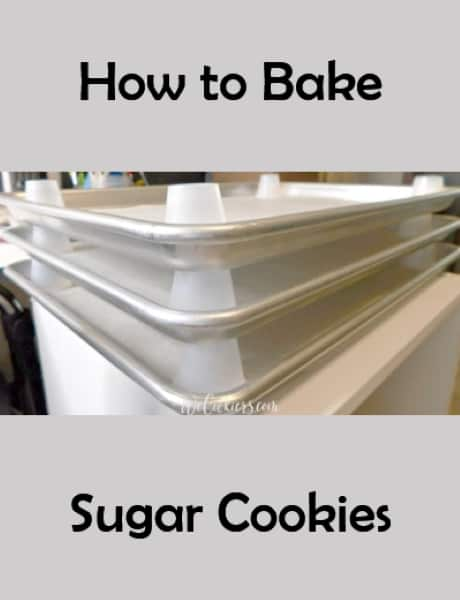 How to Bake Sugar Cookies link